Wild Sage + Co | Lavender Bath Salts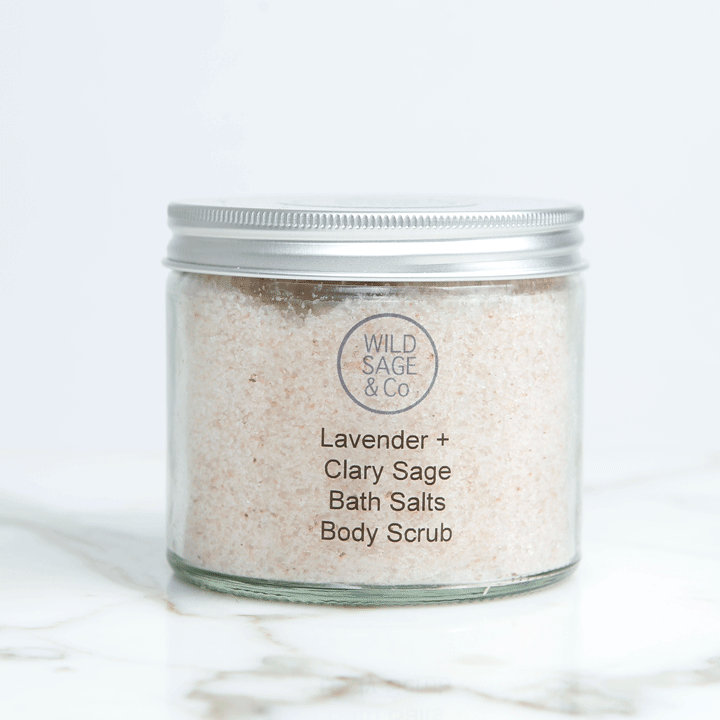 Wild Sage + Co | Lavender Bath Salts
Use as a scrub all over the body to remove dead skin cells and then allow the salts and essential oils to diffuse in the bath for the full detox effect. Also great to combat stiffness and achy muscles as the salts help to send the body into deep relaxation.

Himalayan salts are said to contain the same 84 trace elements that are found in our bodies and are brilliant for replenishing our own mineral stores. Mined from an ancient seabed that has now become the foothills of the Himalayas, these salts are over 250 million years old and as pure as you can get.

In this blend there is a combination of soothing lavender essential oil with the grounding effects of clary sage for a truly calming and restorative detox soak.
Size | 300g
sold out
INGREDIENTS
Sodium Chloride (Himalayan Salt) | Magnesium sulfate (Epson Salt) | Lavandula Angustifolia (Lavender Essential Oil)
Salvia Sclarea (Clary Sage) Oil | *Linalool, *Limonene, *Geraniol
(*Naturally occurring in Essential Oils)